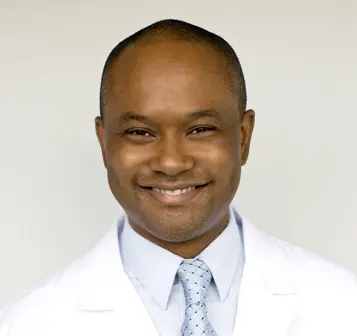 Dr. Ricardo Chang, D.D.S.
For many years, Dr. Ricardo Chang has been creating perfect smiles as a certified orthodontic specialist. Dr. Chang's extensive experience in general dentistry and orthodontics allows him to create unique and comprehensive care plans for his patients to provide them with their ideal smile. Dr. Chang migrated to Miami, Florida from Jamaica. In Miami, he earned a bachelor's degree in chemistry from Florida International University. He then attended Howard University, where he graduated at the top of his class with a Doctorate in Dental Surgery.
After receiving his Doctorate, Dr. Chang completed a General Practice Residency at Veterans Affairs Medical Center in Washington, D.C. Following two years of intensive training at the University of Colorado Denver School of Dental Medicine, Dr. Chang received his specialty certification in orthodontics.
Read More...
Dr. Chang's education never stops. With new research and techniques constantly being developed, Dr. Chang attends continuing education courses every year to ensure he provides the best and most innovative care possible.
In addition to his education and training, Dr. Chang is an active member of the following professional organizations:
American Dental Association
American Association of Orthodontists
Southern Association of Orthodontists
At his practice, Dr. Chang offers the latest cutting-edge technology in the field of orthodontics. He has completed advanced certification in Invisalign, as well as training in iBraces (Incognito braces), Damon System self-ligating orthodontic appliances, and temporary anchorage devices (miniscrews).
To ensure a successful treatment, Dr. Chang treats each case individually and makes sure to spend time with every patient at each visit. During an appointment, Dr. Chang educates his patients and communicates all the aspects involved in their specific treatment plan. This helps the patient understand the orthodontic process for a shorter treatment time and ensures the best possible clinical care.
When he's not treating patients, Dr. Chang spends his leisure time with his family. He enjoys listening to all varieties of music, traveling to new places, and loves being outdoors on beautiful days.
AFFILIATIONS
American Dental Association
American Association of Orthodontists
Southern Association of Orthodontists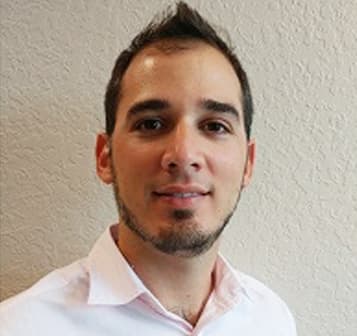 Dr. Jose A Guerra, DMD
Dr. Jose A Guerra, DMD was born in Cuba and moved to New Jersey after practicing dentistry for three years. He earned his dental degree from Rutgers School of Dental Medicine. Dr. Guerra relocated to Florida in 2015, where he completed a full-year comprehensive implant dentistry training with implant educators.

Dr. Guerra's philosophy is to take care of small problems before they turn into bigger ones. He is very comfortable working in all aspects of General Dentistry.
Born and raised on a tropical island, Dr. Guerra likes South Florida's weather because it reminds him of his home. He enjoys all water sports, working out, and spending time with his family and dog Bruno.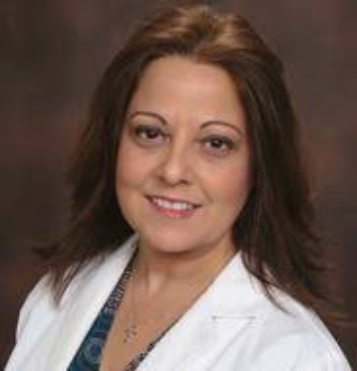 Dr. Ileana Ramudo-Townsend
"My philosophy of practice is to provide patients with exceptional periodontal care, based on evidence-based treatment, with the most advanced dental technology and medicine available. An additional and equally important goal is to provide that care in a compassionate environment, providing the patient with the necessary information to help them become better educated about their treatment options and ultimately about their oral health while focusing on the individual concerns of every patient."
Dr. Ileana Ramudo-Townsend is committed to promoting oral health and providing all patients, her Professional Colleagues and staff with the necessary and dedication to arrive at the most successful outcome of treatment possible for every individual. She is equally committed to educating herself, her patients and the dental community about the practice of Periodontics and Implant Surgery.
Read More...
Dr. Townsend was born in Cuba and lived in Spain before she and her family settled in Miami, Florida. After four years of graduate studies, Dr. Townsend received her doctoral degree from the University of Pittsburgh School of Dental Medicine. She continued with her post-doctoral education at Columbia University School of Dental and Oral Surgery in New York City, where she received a Masters of Science degree in Periodontics.
Dr. Townsend is a member the following professional affiliations:
The American Academy of Periodontology
The Northeast Society of Periodontists
The Academy of Osseointegration
The American Society of Dentistry for Children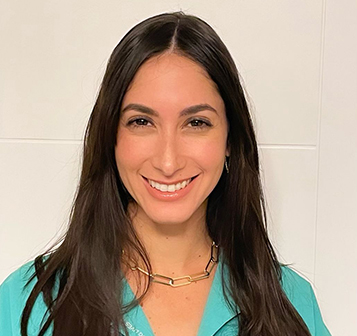 Dr. Hernandez, DMD, MPH
Dr.Hernandez was born and raised in Puerto Rico . She earned a Master degree in Public Health and a Doctorate degree in Dental Medicine from University of Puerto where she graduated at the top of her class.

After receiving her Doctorate, Dr. Hernandez completed two years of General Practice Residency at Montefiore Hospital in NY . Her second year of GPR was in the program of "Advance Prosthodontics" at the Centennial Clinic where she was trained in oral rehabilitation, IV sedation and dental implant restoration.
In addition to her education and training, Dr. Hernandez is an active member of the American and Florida Dental Association.

Read More...
Lastly your doctor loves to spend time with her family, going to the beach, travel, dine, shop and watch tv series.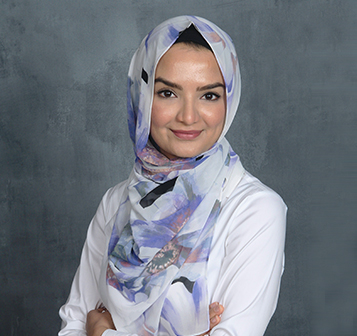 Dr. Hafsa Lodhi, DDS
Dr Hafsa Lodhi is a general practice dentist with an interest in esthetic dentistry. Dr Lodhi graduated from UTHSC College of Dentistry, Memphis in 2015. She believes that everyone deserves a beautiful smile. Educating patients about their oral health needs and making them comfortable is one of Dr Lodhi's main goals. Dr Lodhi loves her work and how it positively changes the lives of her patients. Dr Lodhi is a firm believer in forming a partnership with her patients and happily addresses any questions or concerns patients might have. She is accredited by American Dental Association and is also a member of Florida Dental Association.
Dr Hafsa Lodhi has been married to Dr Hamza Lodhi who is training to become a cardiologist at FAU. Together they have two boys, who are 5 and 3. During her free time, Dr Lodhi loves to cook and is a fitness enthusiast.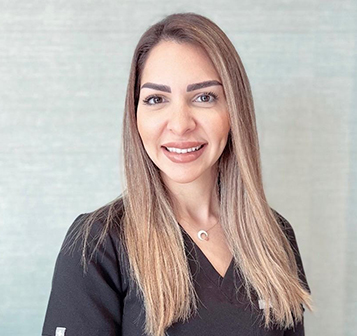 Dr. Hiba Alrubaye, DDS
Dr. Hiba Alrubaye. One of our knowledgeable Doctors that we have the privilege to work with on a daily basis. Dr.Hiba completed her Doctor of Dental Surgery degree at University of florida. Dr.Hiba frequently participates in continuing educational dental courses for cosmetic dentistry. Dr.Hiba is very passionate about the dental field and gets joy from providing our patients with exceptional dental care in a comfortable, state of the art setting.
She firmly believes that listening considerately to our patients' concerns as well discussing their smile goals are paramount to achieving the most successful outcomes. Outside the office, she loves running, kayaking, and spending most of the time with her husband and her son. Dr. Hiba is a great asset to our office, with her kind spirt and skills she is a force to be reckoned with!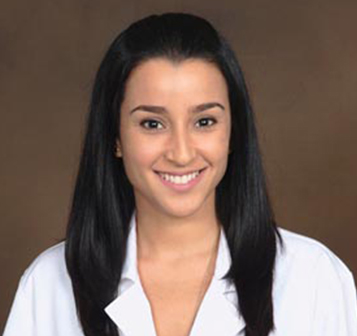 Dr. Rivera Sotomayor
Dr. Marlene Rivera-Sotomayor practices in all disciplines of dentistry including general and restorative dentistry, oral surgery, periodontics, endodontics and cosmetic dentistry.

Dr. Marlene Rivera-Sotomayor was born and raised in Ponce, Puerto Rico. Attended the Pontifical Catholic University of Puerto Rico for her undergraduate degree, received a Master in Public Health and her Doctor of Dental Medicine from the University of Puerto Rico.
Dr. Rivera-Sotomayor, completed a general practice residency at Montefiore Medical Center in the Bronx, NY and worked in a private practice in Queens, NY for two years. After that, she decided to relocate to a warmer city and moved to Miami, FL. Her goal is for every one of her patients to leave smiling, knowing they received top notch treatment from a doctor that truly cares about them.